The most updated list of Brawlhalla codes that you can redeem to unlock different types of skins and rewards inside the game. ENJOY your favorite game with your favorite character outfit.
Brawlhalla Codes
New Available ones
Currently nothing available
Twitter Codes ( Working)
Below is the list of currently working Brawlhalla Twitter codes for free skins. All you have to do is follow the official @Brawlhalla Twitter account. And then come back here and click on the following links to redeem the respective skins for your game.
Sword of Raven Skin (Sword of the Raven Skin): brawlhalla.com/freesword
Raven's Talon Scythe Skin ( Scythe Weapon Skin): brawlhalla.com/freescythe/
Twitch Code (Working)
All you have to do is log in with TwitchV and follow Brawlhalla on Twitch. The clock on the below links to redeem. These social media weapon skins will be available for ALL platforms. That means you can unlock this social blade for PC, Playstation 4, Nintendo Switch, and Xbox One.
Free Katars of Raven Skin: brawlhalla.com/freessword
How to Redeem Brawlhalla Codes
Following is the set of instructions to redeem Brawlhalla codes:
Log in to the official Brawlhalla account.
Select the Store button on the main menu.
When the store menu popup, scroll down and find Redeem Code button.
Click on Redeem Code button.
There will be a code redemption window show up on the screen.
Input your promo code and press enter to redeem your coupon.
About Brawlhalla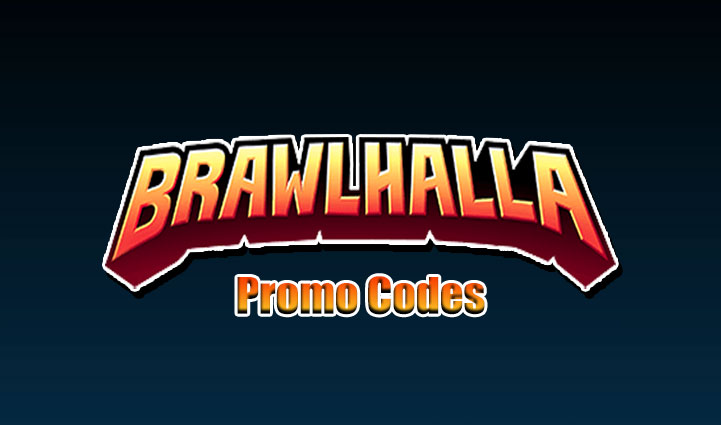 Brawlhalla is one of the free multi-platform combat games with more than 40 million players online. Which is developed by Blue Mammoth Games, located just north of Atlanta, GA. The game supports up to 8 people per online single match with cross-play functionality. The game has currently more than 50 unique character sets to choose from and growing day by day with more exciting customization options and features. You can make custom rooms with your friends, make a queue for ranked matches and etc.
Main features of the Game:
Online Ranked 1v1 & 2v2: Fight enemies solo vs or Team up with your friends to match up with opponents near your skill level.
4 Player Online Free for All: Casual matching with 4 players, but only one can win.
Cross-play Custom Rooms: Invite up to 8 friends of yours to play custom matches like 4v4,2v2, or 1v1, and more.
Many Game Modes: The game has modes kile Brawlball, Bombsketball, Capture the flag, Kung-foot, and much more.
The Training Room: Practice and improve your game skills with the Training Room.
FAQ
How do you get Mammoth coins in Brawlhalla?
You can only get Mammoth coins by purchasing in-game. A 100 No.s of Mammoth coin will cost you approximately $5.
Conclusion
It's no doubt that Brawlhalla is one of the most trending game in the industry right now, we have tried to curate the most recent working codes for the game here and all of these codes listed here will be updated accordingly. If you find one that is expired, please let us know in the comments below. also, see our Promo codes for Warframe if you're looking for a similar gameplay experience.